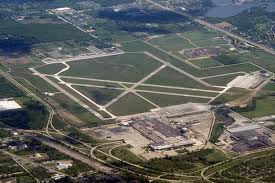 Welcome to the MANG Aero Club
A Michigan based flying club at KYIP
| | | |
| --- | --- | --- |
| Safety | Knowledge | Affordability |
These are the three ingredients that make up the MANG Aero Club philosophy.
We believe that flying should be an enjoyable activity that is strengthened by appropriate training, recurrency and education. The club regularly presents safety-related topics at our Membership meetings, and hosts a Safety Seminar at least once a year that is presented by the Michigan Department of Transportation (MDOT) Aeronautics Division staff.
When it comes to affordability, MANG Aero Club has some of the lowest membership equity fees, aircraft hourly usage rates, and monthly dues in the area. We offer a competitive alternative to FBO rental and aircraft availability.
Feel free to browse the site and contact us with any questions or membership inquiries.
For those who are considering joining our club, take a look at the Membership Info page to view membership application details. Current members should check out the topics in the Current Members section.

Join us on our Facebook group.